Setting Your Desk as You Want
LET IT FOLLOW YOUR QUICK WORKFLOW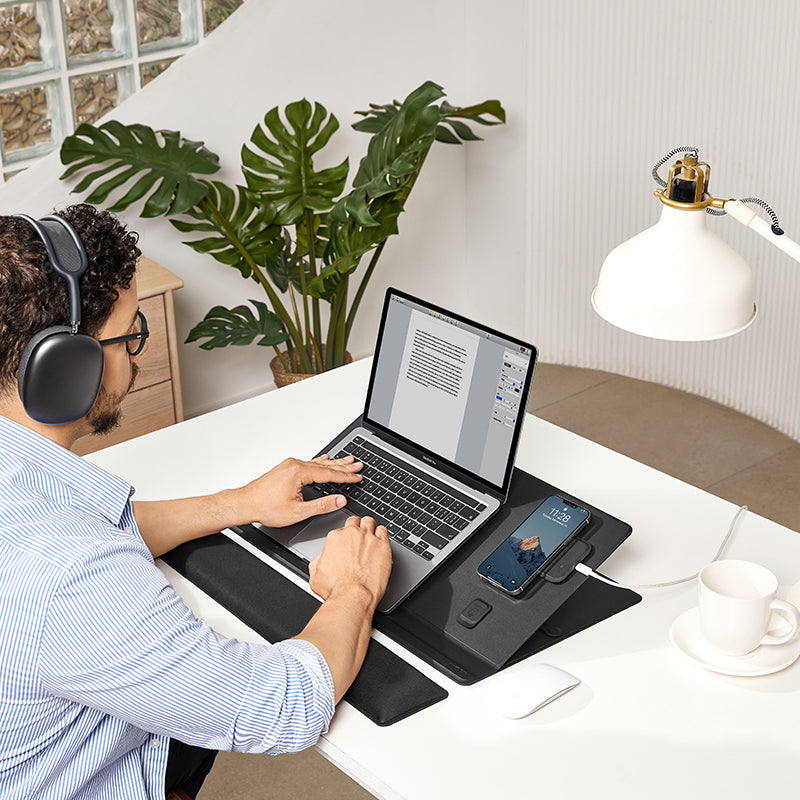 Focus & Comfortable Workflow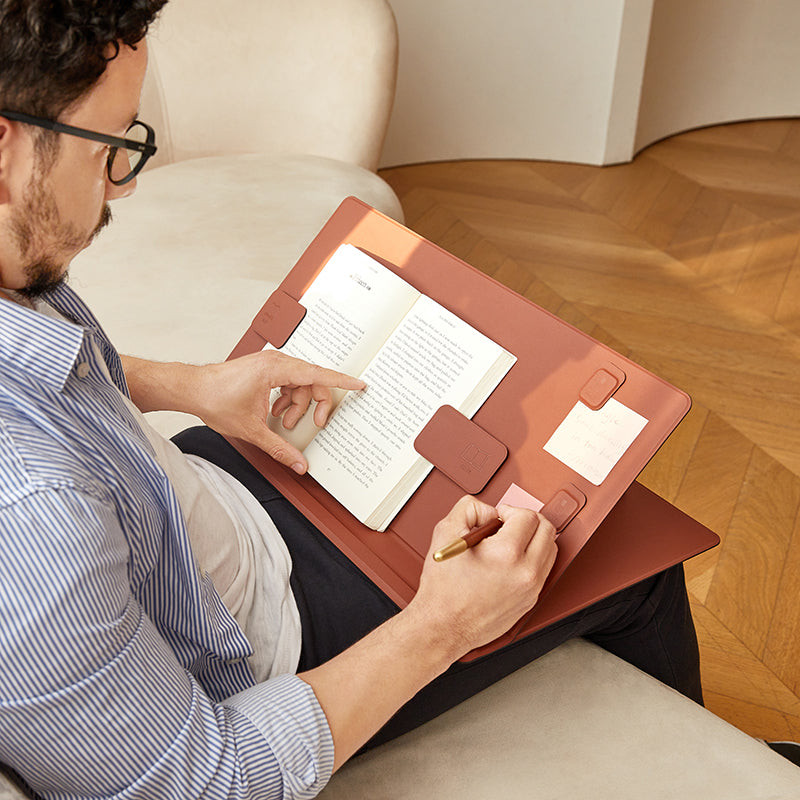 A Seamless Reading Experience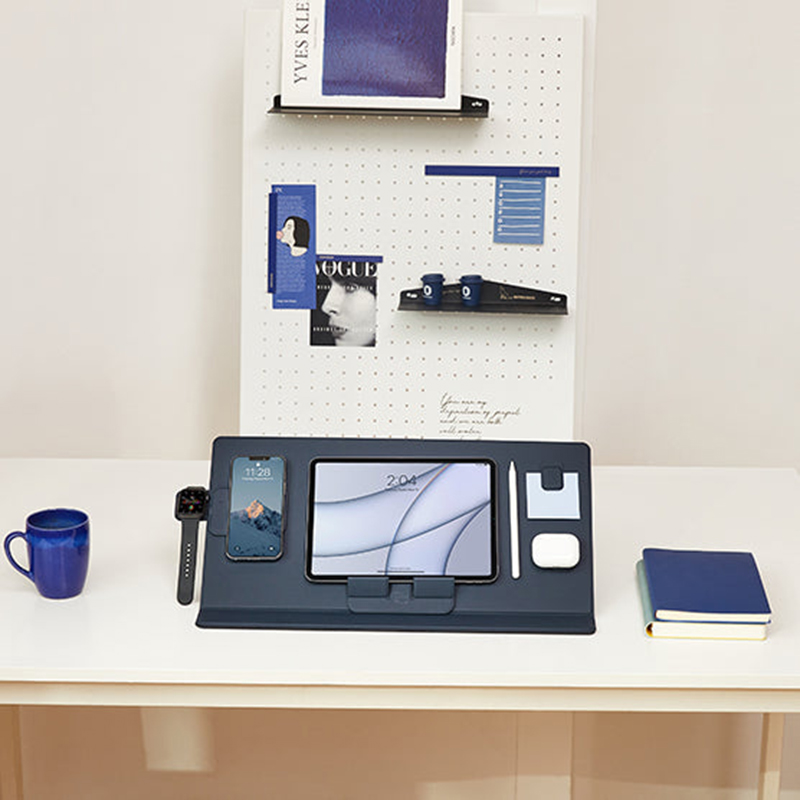 WHAT KIND OF ANGLE FITS YOUR NEEDS?
Slide to adjust the angle to 25 or 40-60. Manage your digital demands from each device everyday comfortably. Flip out the mat on your desk, and everything is proppered up and in its place
MADE OF VEGAN LEATHER
and also fiberglass from recycled industrial materials.
Simply place all your work essentials together on it. Paired all you device with our magnetic accessories.
Equipped with built-in NFC Functions
Two NFC are embedded in the mat. Each can be customized to personal preference with wide range of apps, including concentration apps.
PORTABLE FOR AT-HOME WORKSPACE TRANSITION
It has ample surface space for you to carry all your work essentials as organized, from the living room to the kitchen. Stay active throughout the day!