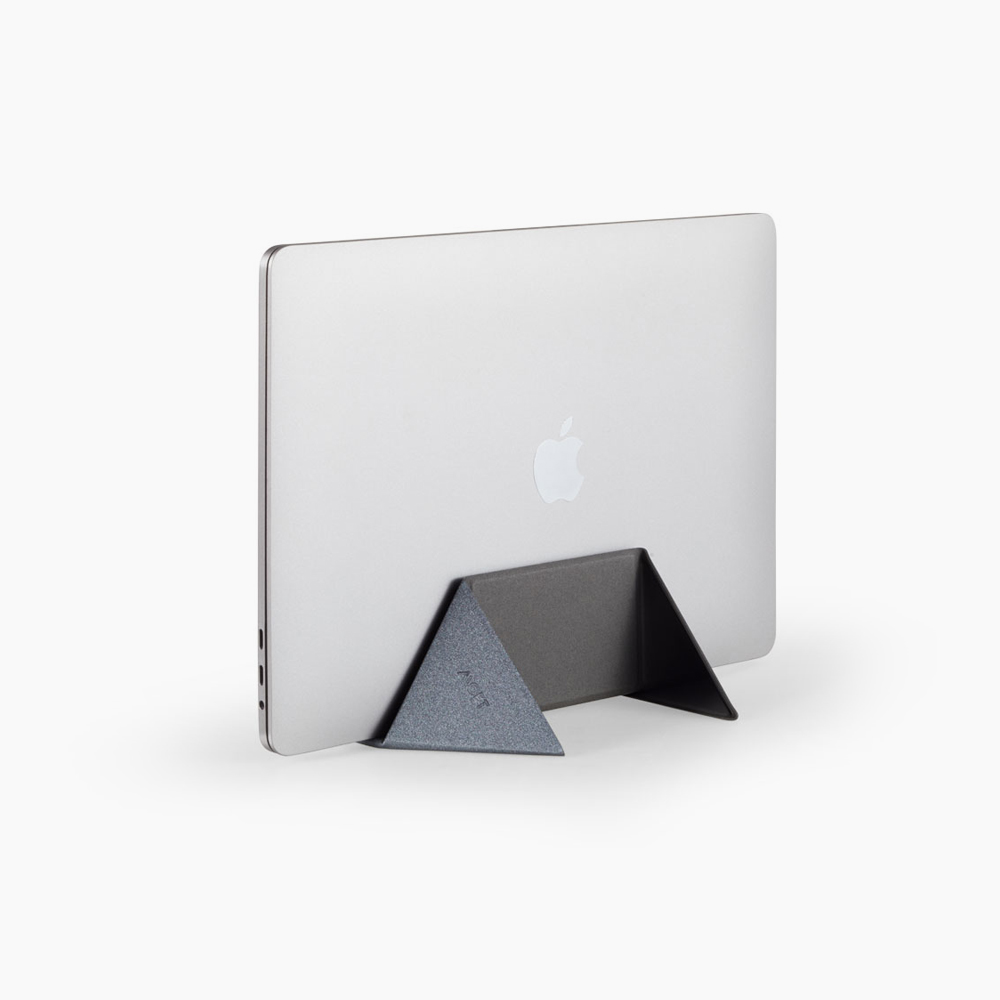 Description
Kepraktisan 2in1 Stand-to-Pad
MOFT Stand To Pad adalah produk inovatif dari MOFT yang memiliki dua fungsi. Anda dapat menggunakannya sebagai mouse pad ketika bekerja, atau menggunakannya sebagai dudukan laptop vertikal ketika tidak sedang digunakan atau saat daya laptop sedang diisi ulang.   
Hanya Tinggal Lipat dan Siap Dibawa
Dengan melipat MOFT Stand To Pad, ukurannya menjadi tiga kali lebih kecil dari semula. Anda bisa bepergian membawa mouse pad terlipat ini di tas yang berukuran kecil. Dengan desain yang tipis dan ringan, tidak perlu berpikir dua kali untuk membawa mousepad dalam perjalanan Anda. 
Berfungsi sebagai Mouse Pad Ketika Tidak Dilipat
Dengan MOFT Stand To Pad, presisi gerakan mouse menjadi terkontrol penuh. Pekerjaan seperti desain, bahkan gaming, menjadi lancar. Tidak lagi perlu mengkhawatirkan permukaan tidak rata pada meja yang menyebabkan sulitnya mengontrol mouse. Mouse pad akan menjaga pergerakan mouse Anda untuk tidak berhenti tiba-tiba atau berakselerasi di luar kendali. Dengan mouse pad yang baik, mouse akan lebih terawat sehingga tidak mudah rusak.
Dirikan Laptop Anda, Meja Kerja Terasa Lebih Luas 
Posisi laptop yang didirikan vertikal tidak akan memakan tempat di meja kerja Anda. Tidak perlu takut jatuh, MOFT Stand To Pad diciptakan dengan kokoh dan seimbang. Desainnya yang menarik akan menambah kecantikan meja kerja yang minimalis, luas, dan nyaman. 
Spesifikasi 
Ukuran tidak terlipat: 300 x 155 x 1.8 mm
Ukuran terlipat: 155 x 102 x 6 mm
Kompatibel dengan: Laptop dengan ketebalan kurang dari 23 mm
Berat: 107 gram